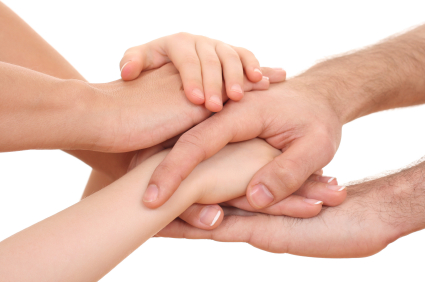 When it comes to media and technology safety, we need every weapon in our arsenal to protect our families. That's why I suggest that every family discuss and sign a Clean and Safe Family Media Pledge.
There is something powerful about signing your name to a pledge or contract–especially when you can see it signed by your whole family.
Take a look at the suggestions below. You can print one of them off, or use them as a template to create a personalized pledge for your own family.
Make a Plan
When you sit down with your family, be very clear about the dangers of media and technology. Often, online issues begin because kids didn't really understand the threats they were facing.
Kids need to know what pornography is and how damaging it can be. Explain how pornography is not only addictive, it damages our ability to connect with other people. Help them understand that it has long term consequences for their future relationships.
They need to understand not just that it is bad, but also that they will most likely feel curious and want to look at it. They need guidance about what to do when that curiosity arises. Explain to your kids that even with the best internet filters, they can still accidentally come across pornography in pop-up ads or innocent web searches. And have a clear, concise plan set out for what they should do when that happens.
Have a Drill
Do you remember the fire/earthquake/tornado drills you had in elementary school? Schools put them on several times a year to prepare you as a small child–so you knew how to be safe in case of a dangerous situation.
Have you ever considered running "Pornography drill?" While your child is on the computer and not expecting it, say "inappropriate or bad picture." Then have your child walk through the steps of what they would do if they found themselves in that situation.
I encourage my kids to either hit the X and close the window or turn off the monitor and then STAND UP AND WALK AWAY and come tell me. Getting in the habit of walking away breaks the focus on the image, and frees them of the next moment when they may want to take a second look.
Talk About Social Sharing
One of the easiest ways to help your kids decide what kinds of things to share online is to remind them to T.H.I.N.K. before they email, text, tweet, forward, or post anything. This acronym has them ask five questions in their mind: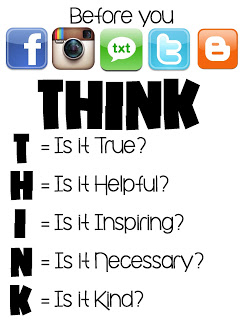 Discuss the importance of keeping personal information safe by not sharing it online, and explain what might happen if that information got into the wrong hands.
Agree on Family Rules
Finally, agree on ground rules for technology use. Discuss things like time limits, curfews, and areas in your home where electronics can or cannot be used.
Let me know if you decide to add any other elements to your pledge! I'd love to hear what you come up with.
Want to learn more ways to keep your family safe online? Take a look at these related articles: